HP Designjet T1300 44-in ePrinter (CR651A)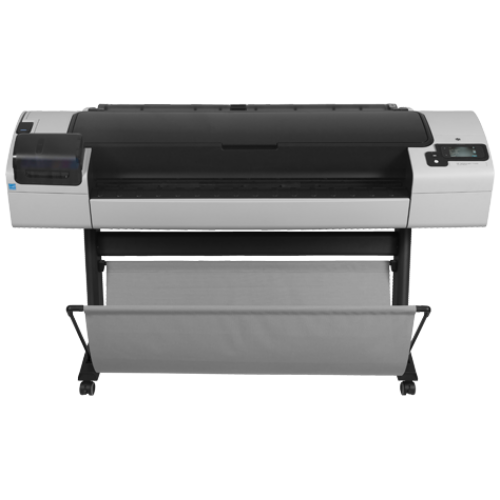 HP Designjet T1300 44-in ePrinter (CR651A)
CR651A T1300 44-in ePrinter's Features
Brand: Hewlett-Packard
Product Code: HP Designjet T1300 44-in ePrinter (CR651A)
Availability: In Stock
ENQUIRE MORE
HP makes it easy to print and share with this—the first large-format ePrinter designed for workgroups. Collaborate and print on the go. Take advantage of features that boost productivity. And save time with tools that ease the printing process.
Print remotely to any large-format HP Web-connected Designjet from your computer or mobile device.
Select and print projects using the color touchscreen—simply access those files via HP ePrint & Share.
Print and share files directly from the color touchscreen—with HP ePrint & Share.
Access and print files where the job takes you
Print TIFF, JPEG, and PDF[3] files directly from your USB thumb drive; no computer required.
Experience trusted security and manageability with features designed to protect and simplify.
Achieve high-quality results with rich, dark blacks, true neutral grays, and vibrant solid colors.
Get the job done quickly without sacrificing quality. Print up to 2 A1/D-sized prints per minute in Economode.
Do more in less time—fast setup, printing, sharing.
Save time and paper with two rolls. Load the printer with the same—or different—paper types and sizes.
Create a print-ready PDF[2] at the same time you print with HP ePrint & Share.
Web-connected and easy to update. Software updates occur automatically, every six months.
Discover the power of touch—this ePrinter's color touchscreen enables intuitive operation and page previews.
Features
So easy and intuitive, you'll love using it.
Print to any HP Designjet printer without installing any drivers thanks to HP ePrint & Share.