HP Designjet L26500 61-in Printer (CQ869A)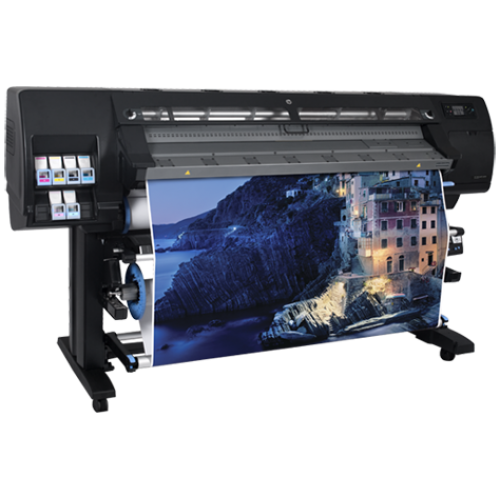 HP Designjet L26500 61-in Printer (CQ869A)
CQ869A HP Designjet Printers' Features
Brand: Hewlett-Packard
Product Code: HP Designjet L26500 61-in Printer (CQ869A)
Availability: In Stock
ENQUIRE MORE
Take on a broader range of outdoor and indoor applications—including temporary textiles—with faster turnaround times with prints that come out dry. Get accurate unattended, double-sided printing[3] and attract environmentally conscious customers.

Features
Unrivaled application versatility.
Print on a broad range of materials, including vinyl, textiles,[2] paper, film, and low-cost uncoated options.
Seize your share of the growing temporary textiles market with the ability to print on a broader range of textiles.
Meet client needs for sharp, vivid indoor and outdoor signs—from retail ad campaigns to interior decoration.
Create long-lasting outdoor signage with better durability than eco-solvent inks.
Easy, convenient printing.
Enjoy an extremely short time to delivery—prints are dry and ready to finish or use immediately.
Produce double-sided prints[3] with automated registration across sides that move immediately to finishing.
Take advantage of increased uptime that comes from automatic, reliable, low-maintenance printing.
Use proactive alerts and accurate cost reporting to minimize interruptions and provide price quotes.
Win new business from environment-minded customers.
Attract environmentally conscious customers using HP Latex Inks and recyclable HP printing materials.
Improve the work environment—no special ventilation,[9] no hazard warning label—unlike most eco-solvent inks.
Return and recycle supplies for free[7] and dramatically improve ink efficiency.
Choose a printing system that is an industry leader in environmental certifications and awards.