HP Designjet 130 Printer (C7791C)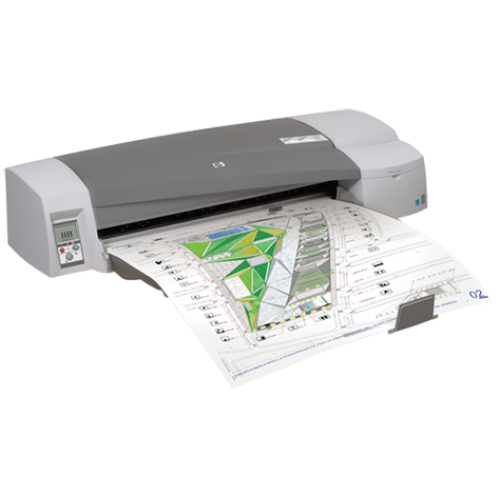 HP Designjet 130 Printer (C7791C)
C7791C HP Designjet 130's Features
Brand: Hewlett-Packard
Product Code: HP Designjet 130 Printer (C7791C)
Availability: In Stock
ENQUIRE MORE
Wondering how to print oversized assignments on a small budget? HP has an ideal solution that lets you easily, conveniently, and affordably get the job done. It's the HP Designjet 111 Printer series—your all-purpose, high-quality printing solution.
Features
Now you, too, can afford HP large-format printing
Create class posters or presentations for less than a $1.
Print oversized projects yourself—instead of outsourcing it to a repro—and save your money.
Tackle any job or assignment that comes your way—produce a variety of oversized documents with this printer
The most compact HP large-format printer
Impress your toughest client—deliver high-quality drawings, posters, and presentations that look amazing.
The perfect fit for your desktop or common work area.
Avoid unnecessary interruptions—particularly when you're under deadline.
Innovative printing with HP Instant Printing
Focus on new jobs, assignments and easily meet your deadlines with a printer that's incredibly easy to use.
Do it yourself—because you can! Print jobs or assignments of varying sizes with one reliable HP device.
Finish your documents to exact specification with easy, convenient media handling.
If you don't have time to deal with paper jams, look to HP media.